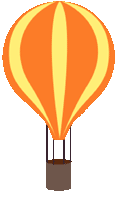 Luke 1:77-78 "To give knowledge of salvation to His people by the remission of their sins, through the tender mercy of our God, with which the Dayspring from on high has visited us"
Dayspring Bible Camp is a faith supported camp. This means that camper costs are covered by the loving donations of local assemblies, believers, parents who can afford to cover their costs, and others as the Lord leads. We would love to have you join in with what the Lord is doing at Dayspring with your prayers, by volunteering, and through your generous gifts.
Notes about the financial aid ministry of Dayspring.
1) All campers must first register for the camp session(s) of their choice. Parents are encouraged to cover some or all of the cost for a camper which is approximately $240 per week if they are able. It is whatever each family can prayerfully afford.

2) You may donate to Dayspring, or give towards the cost of your camper, by clicking the Donate link below. You may also make payments by writing a check to "Dayspring Ministries of St. Louis," with your camper name & session in the memo. Mail the check to : Tina Davis Registrar,11061 State Hwy A Richwoods, MO 63071
3) If you have any questions concerning registration or if you would like to discuss the camps, please contact Tina Davis, our registrar, at 636-388-3305.