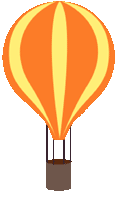 Luke 1:77-78 "To give knowledge of salvation to His people by the remission of their sins, through the tender mercy of our God, with which the Dayspring from on high has visited us"
This is a current list of items Dayspring needs. If you would like to donate an item, you may choose to purchase it by clicking the "Purchase Here" button and have it shipped to camp, you may click the "donate" button in the upper right hand corner and designate the money for the item, or you can bring one (gently used or new) down in person and visit! We appreciate your prayers and support for God's camp. Ship Items to:
Noreen Dreste, 1005 Chariot Lane, Ironton, MO 63650
Ways to Donate Items We Need!
Currently Dayspring needs 2 Lifeguard Tubes.
Currently Dayspring needs 2 Dehumidifiers