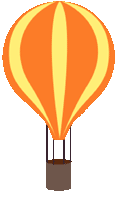 Luke 1:77-78 "To give knowledge of salvation to His people by the remission of their sins, through the tender mercy of our God, with which the Dayspring from on high has visited us"
What should I pack?
PLEASE CLEARLY LABEL ANYTHING YOU SEND TO CAMP WITH YOUR CHILD'S NAME.​
Overnight Camps typically will require campers to be dropped off at 3pm on that Sunday and picked up up the Friday following at 3pm. Times may vary, so check on registration forms, events pages, or call the camp registrar, Tina Davis to check.

​

Seasonal clothing, including undergarments, pajamas, one piece swimming attire including a swimming shirt or rash guard (both genders), an extra outfit or two (including undergarments and socks), athletic shoes, slip on shoes for walking to the pool, plus an additional pair of shoes in case of wet conditions.
Toiletries (shampoo, conditioner, soap, toothbrush, toothpaste, comb/brush, any necessary toiletries you would use at home).
Two towels (one for bathing, one for swimming), and either a face cloth or shower sponge.
Fitted twin sheet & twin top sheet, sleeping bag or bedding, pillow.
Refillable water bottle - clearly labeled! No glass permitted.
Flashlight with fresh batteries.
Bug spray, sunscreen, any required medications - all in original packaging, labeled with camper's name. Any dyi bug spray should be labeled with campers name, ingredients, and should stored in a non-glass container.
Hat, and or sunglasses for sun protection.
Bible, notebook, ink pen for taking notes in chapel.
Paper, envelopes or postcards with postage to mail home.

OPTIONAL:
Money for the camp store, "the canteen." The canteen is typically open twice a day. Items usually range from $0.50 to $1.50. All proceeds go toward the scholarship fund. **NOTE: Money for the canteen should be turned in at the time of camper check in. Campers should not have money or other valuables on their person or in their cabin.

We suggest $4-8 for a weekend
Be sure to check your session's event page at Facebook.com/dayspringbiblecamp/events
to see if any other items are suggested for your session.
What should I NOT pack?
Tops with spaghetti straps. Tank tops with straps less than 1.5" wide.
Shorts shorter than mid thigh (Measure between your waist band and the top of your knee. Divide that length in half. If the shorts are shorter than that figure, they are too short.
Two piece bathing suits, or bathing suits with peek-a-boo cut outs.
Any clothing that is see through, transparent, opaque, or tight.
Clothing with offensive logos, images or text. Offensive would include any verbiage or imagery that would dishonor God or His people.
Any electronic device (other than a camera) - Do NOT pack cell phones, mp3 players, mobile devices (tablets, iPads, etc.), radios, tvs, laptops.
Tobacco or alcohol products, or any other controlled substance
Valuable possessions. Camp is not responsible for the theft, loss or damage of anything you bring.
Camp Rules & Regulations
By registering as a camper at Dayspring Bible Camp, campers (of all ages), and their parents, agree to cooperate with the staff and obey the rules and polices at Dayspring Bible Camp.
By entering the camp grounds, all parties agree to be respectful, responsible and reasonable.
Unacceptable behavior can result in dismissal, including forfeiting any fees paid. Dismissal will also require the parent's immediate pick up of the camper (day or night).
​