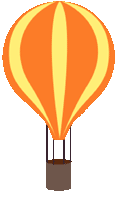 Luke 1:77-78 "To give knowledge of salvation to His people by the remission of their sins, through the tender mercy of our God, with which the Dayspring from on high has visited us"
MAY TEAM CLEAN! Call Noreen Dreste 314-724-1633
Volunteers! As we get closer to our opening, we would LOVE to have your help checking off the chores on our checklist!
Time & Location
May 11, 6:00 PM – 10:00 PM
Ironton, 4 Collins Ln, Ironton, MO 63650, USA
About the Event
This event is ONGOING until we get our check list completed!  Please contact Noreen Dreste for the list of details if you plan to come  and clean, or if you plan to bring a group down to clean (EVEN BETTER!) at 314-724-1633.