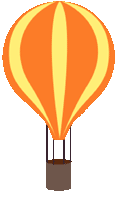 Luke 1:77-78 "To give knowledge of salvation to His people by the remission of their sins, through the tender mercy of our God, with which the Dayspring from on high has visited us"
FREDERICKTOWN DAY CAMP!
Ages 6-17, age appropriate activities and speakers, wear your water gear, snacks and CHAPEL! No cost to campers! WALK- In Registration at 9am!
Time & Location
Jun 15, 9:00 AM – Jun 19, 3:00 PM
Ironton, 4 Collins Ln, Ironton, MO 63650, USA
About the Event
Free to Campers Day Camp!  Come and hear God's Word in a beautiful setting at Dayspring Bible Camp!  Great speakers, water fun, snacks, small group, fishing, BB shooting, archery and more!  Print our flyer here:  Fredericktown Day Camp Flyer