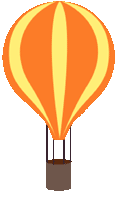 Luke 1:77-78 "To give knowledge of salvation to His people by the remission of their sins, through the tender mercy of our God, with which the Dayspring from on high has visited us"
Sat, Aug 04
|
Dayspring Bible Camp
Dayspring Reunion (12-3 pm)
Come join us to celebrate the 75th Anniversary of Dayspring Bible Camp! This is a family event, so adults must accompany any children. Dave Isom will share the history of the camp, and Larry Dixon will share a devotional for the day. There is no cost to attend. A free BBQ lunch is included!
Time & Location
Aug 04, 2018, 12:00 PM – 4:00 PM
Dayspring Bible Camp, 4 Collins Ln, Ironton, MO 63650, USA
About the Event
It's our BIG Anniversary! We'd love for you to join us! It doesn't matter if it's been 60 years or just 6 days since your last visit.
See what we've been doing since you we're last here. Come listen to the history told by Dave Isom and enjoy a free BBQ.
Invite your friends and family! It's going to be awesome!
https://www.facebook.com/events/1766528393468793/