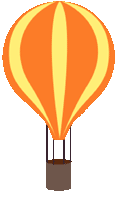 Luke 1:77-78 "To give knowledge of salvation to His people by the remission of their sins, through the tender mercy of our God, with which the Dayspring from on high has visited us"
Get to Know Us
With 75 acres of woodlands, sports facilities, and camp accommodations, Dayspring Bible Camp has maintained an Ozark mountain rustic setting. The fourteen hillside cabins can sleep up to 130 campers comfortably. We have central bathrooms with hot, private showers and changing rooms, and a limited number of RV hookups. The entire grounds is connected by accessible walkways and entrances.
Each day, campers participate in structured activities including chapel services, crafts, sports and water activities. Delicious, fresh made healthy meals are served in the dining hall overlooking scenic Stouts Creek and the famous Ozark bluffs.

Dayspring Bible Camp is a non-denominational, not-for-profit, faith-based ministry of Dayspring Ministries of St. Louis, Inc. Our costs are prayerfully covered by assemblies, parents, and others who support the campers and donate to our ministry.
4 Collins Lane
Ironton, MO 63650
573-546-0713